We are proud of this book!
On 376 pages, our editor-in-chief Hermann Schmidtendorf, supported by Dr. Claudia Müller for Spain and Mag. Markus Inderst for Austria, insights into the railways of 21 European countries. There are facts, overviews and details, but also a lot of reading fun! 
We have also taken special care in the preparation of the special issue on alternative drives and autonomous driving. The magazine was created in cooperation with the Association of the Railway Industry in Germany VDB. 
Hanse-Verlag devoted its own publications to the cleaning industry. Today this topic is integrated into the publications on cargo, railways and mobility.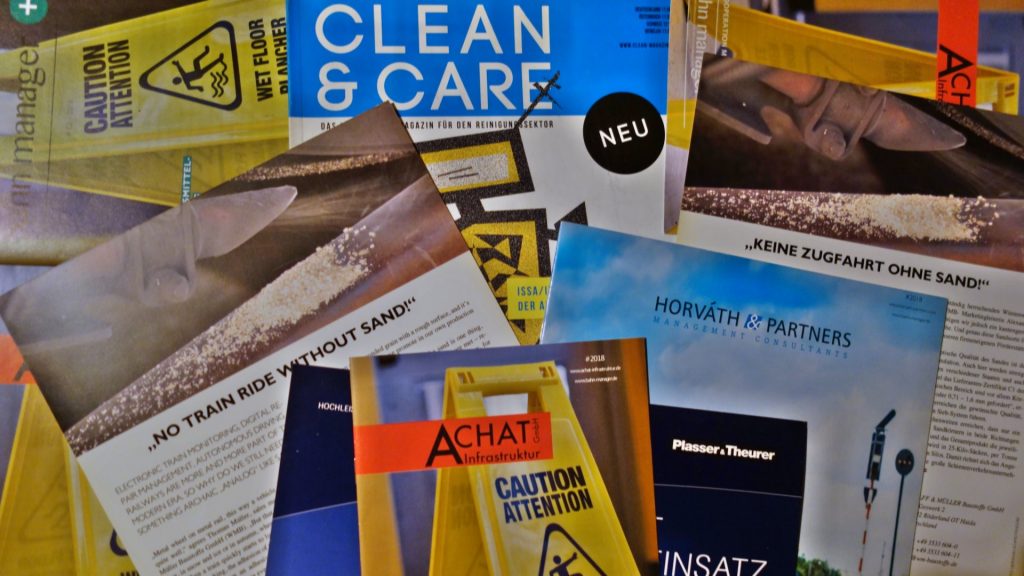 FLYER, IMAGE BROCHURES ON CUSTOMER REQUEST
We also create information cards, flyers or complete brochures for our customers as required, and help with the design of text, images and graphics. 
For the Berlin company ACHAT, a subsidiary of the Polish leader AGAT, we wrote and illustrated an information brochure in a special, handy format.
We created this information sheet for a German company in the building materials industry. We also created the English translation for the reverse side for the customer.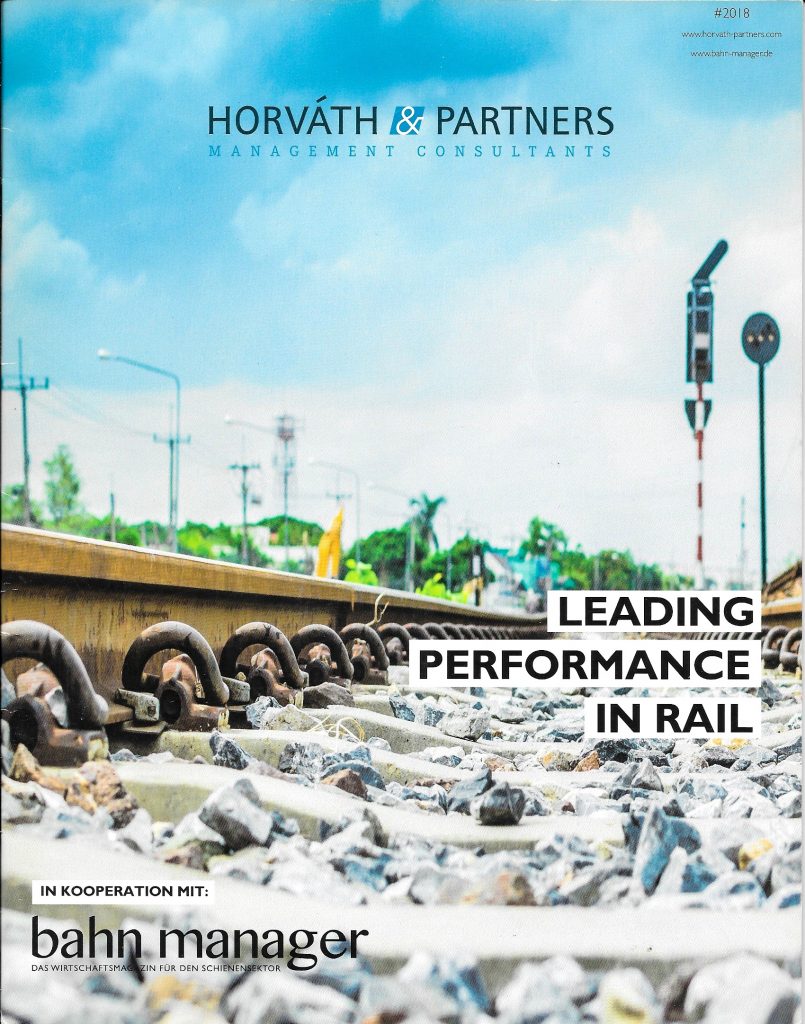 A SPECIAL MAGAZINE ACCORDING TO CUSTOMER REQUIREMENTS
We produced a complete, 18-page magazine for the management consultants company Horváth & Partners. As usual with us in a modern look and easy to read. vertrieb@bahn-business.eu Tel .: (+49) (0) 157 8653 9357  

We are also happy to offer you space for advertising banners or other promotional cooperations on this website. Contact us! Mail: mobility@bahn-business.eu    Tel.: (+49)(0)157 8653 9357